साक्षर बनें! सक्षम बनें!

.... Empowering India Digitally
Digital Literacy with Digisakshar: Explore, Discover, Learn and Progress!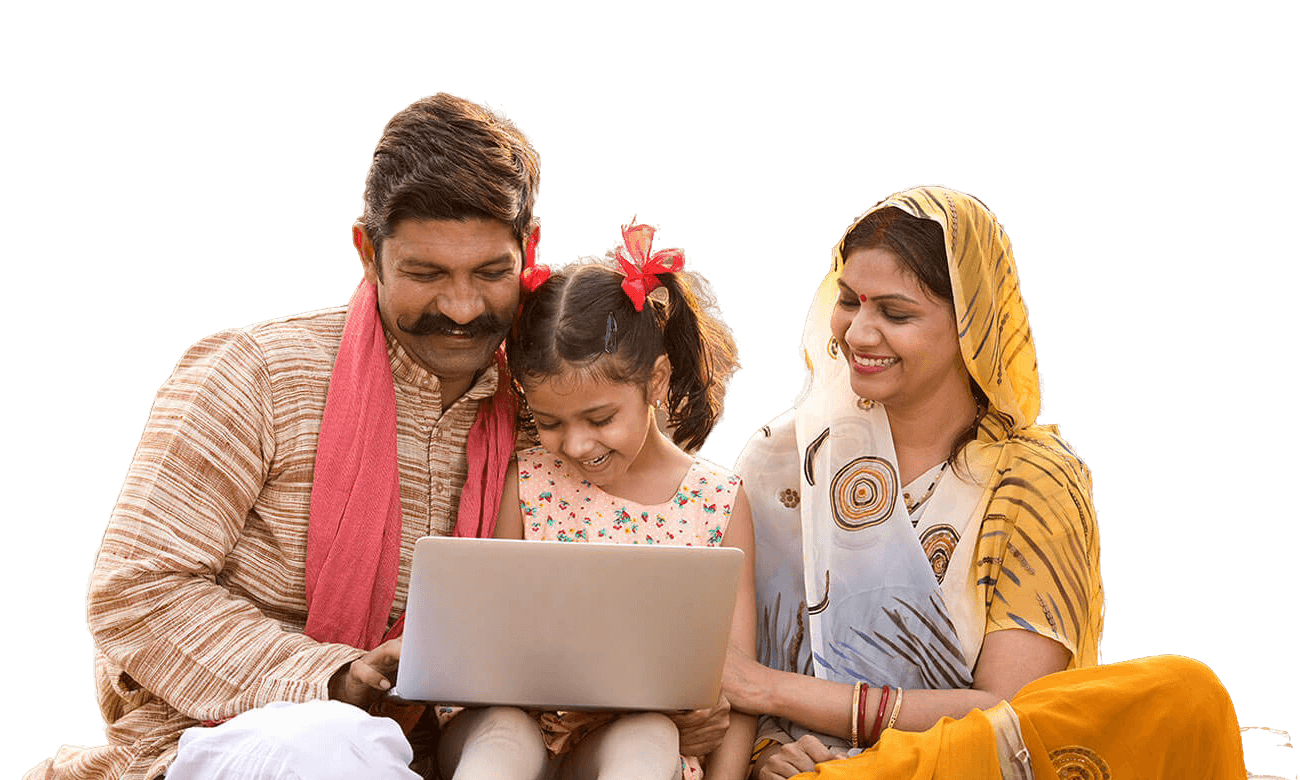 Become
Digitally Sakshar!
What would you like to learn today?
Reach your true potential and earn for a better living
Learning At Your
Fingertips
Learning is everyone's RIGHT | Digisakshar provides the MEANS!
Learn from anywhere, anytime
Why should vidya (learning) be limited to the classroom? Digisakshar's courses are completely online so you can learn whatever you want, wherever you want, whenever you want! All you need is a device and an Internet connection, and the whole wide world of Digisakshar's content will be at your fingertips.
Go ahead, explore!
Curated, personalised content
Digisakshar offers carefully curated learning material in a variety of learning areas. Content is personalised to your interests so you can pick the subject or course of your choice. Browse it or explore it in detail. You can also test your own knowledge, mark your learning status, bookmark your favourite topics, receive notifications that keep you updated on site changes and do a lot more with Digisakshar.
Finished with one course? Don't stop learning. Explore another!
Multi-level courses for every learner age group
It doesn't matter what knowledge level you're currently at: beginner, intermediate or expert! Our courses are designed keeping these levels and our audience in mind, so no matter your current knowledge level, learning level or age, we have courses to take you even further on your learning journey.
You can even leave your feedback or comments on Digisakshar's interactive portal. Help Digisakshar get better and help other learners learn and improve. Your learning is just a few clicks away!
Question bank, quiz engine and assessment module
Test your knowledge level, improve your learning outcomes and enhance your knowledge with Digisakshar's unique features: a curated question bank, a personalised quiz engine and multi-level assessment modules.
Simply pick your topic; Digisakshar will provide everything you need to boost your knowledge and become digitally literate in your favourite subjects!
Accessible, inclusive website for all kinds of users
Digisakshar is designed keeping in mind the needs of all kinds of users, even those with disabilities. From bold fonts and adjustable text heights to a high-contrast mode and link underline feature – Digisakshar includes a number of functionalities to make learning easy and inclusive for all.
Log in and start learning today
Digisakshar offers a number of subjects and courses to choose from. All you have to do is log in (it's free!), create your profile and start learning your favourite subject. You can access basic content without a login. But the best way to take full advantage of everything Digisakshar has to offer is to register. Your profile and personal repository will automatically track your progress so you can accelerate your learning journey step by step.
On-demand learning in a user-friendly, no-hassle format – only on Digisakshar!
The DigiSakshar app is very enjoyable for me. In my community, girls are not allowed to leave the house to learn computer skills. However, thanks to this app, I can learn at home and learn things that even computer teachers don't teach. I'm learning how to use a computer and everything about internet safety.
DigiSakshar is a great initiative. I can access information about education and government schemes all in one place. It's great to know that in the age of technology, I can be independent and learn skills that will help me get better job opportunities.
Digisakshar
Learning Partners
A number of organisations all over India support Digisakshar. We are grateful to these partners who enable us to deliver the best learning outcomes to knowledge-seekers, regardless of where they are or what they want to learn